Do you know that monarchies have been around for thousands of years? From ancient Egypt to medieval Europe, kings and queens have played a crucial role in shaping history.
Monarchy has been an important form of government throughout history, and it played a critical role in ancient societies. Ancient monarchs were powerful rulers who were believed to have divine right to rule, and ancient people respected and loved their Emperors and Kings equivalent to Gods.
Monarch historically were also expected to be skilled warriors and often formed alliances through royal marriages. While we may be familiar with some of the well-known stories, there are still many fascinating facts about ancient monarchies that are relatively unknown. In this article, we'll explore five of the most intriguing ones.
1) Divine Right to Rule
In many ancient societies, the monarch was believed to be a divine figure with a direct connection to the gods. This belief gave the monarch immense power and influence over their subjects. Ancient Egyptians, for example, saw their pharaohs as divine beings who could communicate with the gods and control
the forces of nature.
Throughout history, many ancient societies believed in the concept of divine right to rule, where the monarch was seen as a divine being with a direct connection to the gods. This belief gave the monarch not only the immense power and influence but also a lot of love and respect, as they were believed to have the gods' favor and blessing.
In ancient Egypt, for example, the pharaoh was viewed as a god-king who had control over the forces of nature, including the flooding of the Nile river.
The pharaoh was believed to be the mediator between the gods and the people, and it was thought that he had the power to communicate with the gods through various rituals and ceremonies. As a result, the pharaoh was revered by the people of Egypt, who believed that he had the power to protect them from harm and ensure their prosperity.
Similarly, in ancient China, the emperor was believed to be the Son of Heaven, chosen by the gods to rule over the empire. The emperor was seen as a divine figure, with his authority and power derived directly from the gods. It was believed that the emperor had a special connection to the gods, and that his actions and decisions were guided by divine intervention. This concept held that the emperor was chosen by the gods to rule, but that he could lose this mandate if he ruled unjustly or poorly, leading to rebellions and dynastic changes.
The concept of divine right to rule was not limited to ancient Egypt and China, but was also present in many other ancient societies, such as Greece, Rome, and Persia. In each of these cultures, the monarch was seen as a divine figure, with their power and authority deriving from their connection to the gods.
2) Skilled Warriors
Monarchs were often expected to be skilled warriors and commanders of their armies. They led their armies into battle, fought alongside their soldiers, and demonstrated bravery and courage in the face of danger.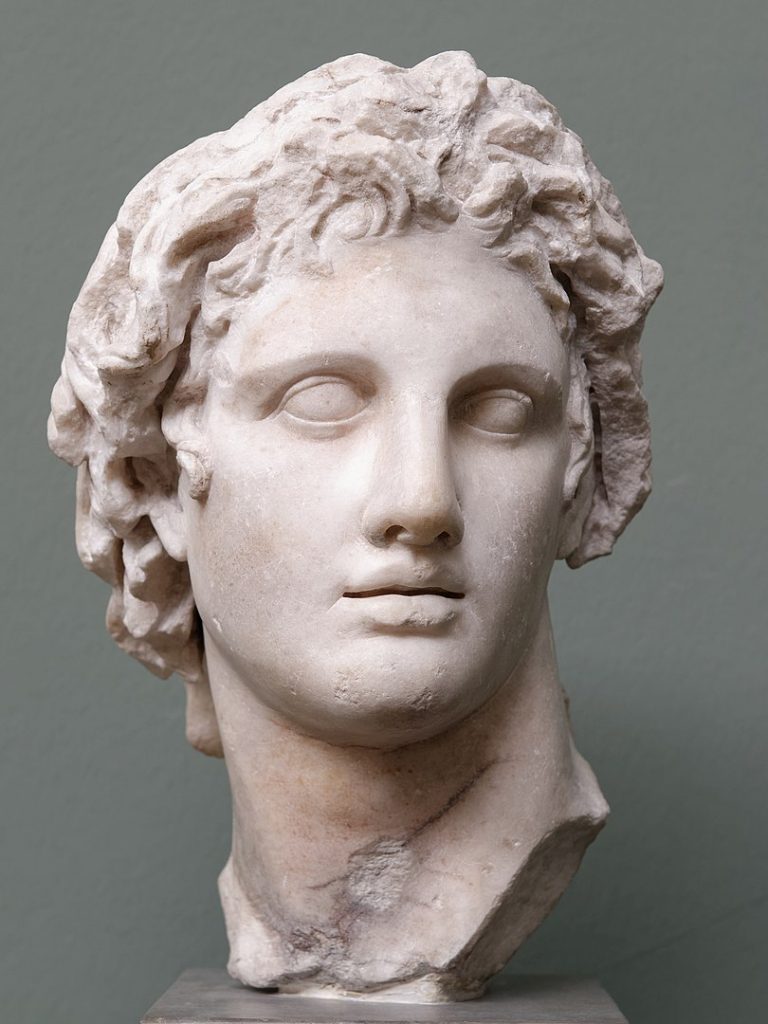 In many ancient societies, the monarchs were not only the political leaders of their kingdoms but also the military leaders. They were expected to lead their armies into battle and fight alongside their soldiers. Monarchs who demonstrated skill, bravery, and courage on the battlefield were highly respected and revered by their people.
For example, King David of Israel was known for his prowess in battle, and it is said that he personally killed the Philistine giant Goliath. Similarly, Alexander the Great, who was a king of Macedonia, was a brilliant military strategist and commander. He conquered vast territories, including Egypt, Persia, and India, and his name still evokes admiration and awe among historians and military scholars.
Being a skilled warrior was not only important for the monarch's personal reputation, but it also had political implications. Winning battles and expanding the kingdom's territory brought wealth and resources to the kingdom, increased the monarch's power and influence, and helped secure the loyalty of their subjects. Therefore, being a successful military leader was an essential part of being a successful monarch in ancient times.
3) Royal Intermarriages
Royal marriages were often used to form alliances and secure power in ancient monarchies. These marriages were not always based on love, but rather strategic alliances. By marrying into other powerful families, monarchs could strengthen their own position and form important alliances that would benefit
their kingdom.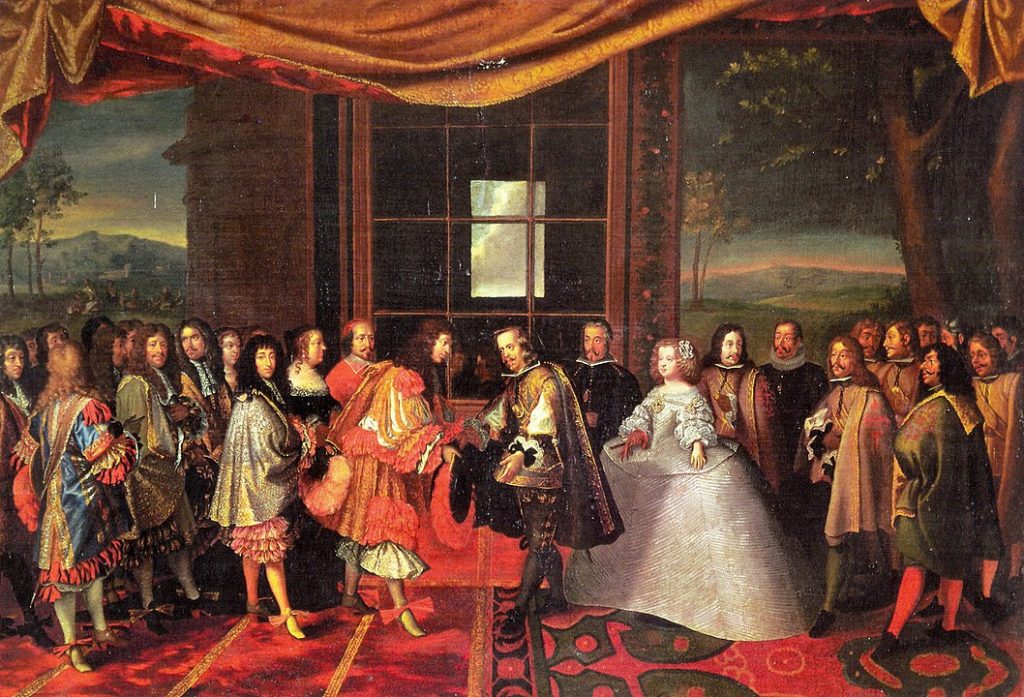 In ancient times, royal marriages were seen as a way to form alliances with other powerful families and secure the loyalty of neighboring kingdoms. For example, a king may marry his daughter to the son of a neighboring monarch to form a powerful alliance between their kingdoms. This would not only bring the two kingdoms closer together but also help to ensure peace between them.
Royal marriages were also a way to secure succession to the throne. By marrying into a powerful family, the monarch could ensure that their children would have a strong claim to the throne and would be well-prepared to rule when the time came. This was particularly important in a time when the succession of monarchs was often disputed and could lead to civil unrest.
4) Dynastic Succession
The succession of monarchs in most ancient societies was hereditary, often building dynastic periods. This meant that the throne would pass from one generation to the next within the same family. This led to the establishment of powerful dynasties that ruled for centuries.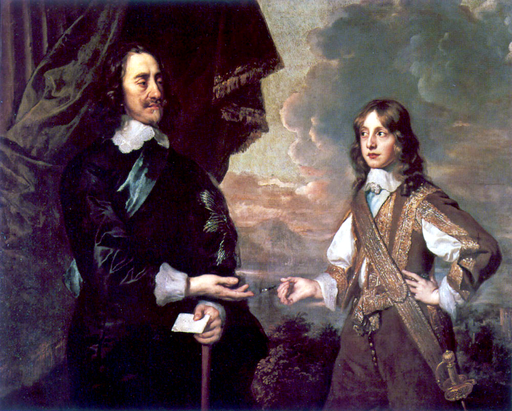 Dynastic succession was a key feature of ancient monarchies, as it established a sense of continuity and stability. The practice of passing the throne from one generation to the next within the same family often led to the establishment of powerful dynasties that ruled for centuries.
These dynasties were able to consolidate power and establish a lasting legacy by promoting their family members to positions of power and ensuring their continued influence through strategic marriages and alliances. For example, the Han dynasty in ancient China lasted for over 400 years and was founded by Emperor Gaozu, who was succeeded by his son, grandson, and great-grandson.
However, the practice of dynastic succession also had its downsides. It often led to power struggles and conflicts within the ruling family, with different members vying for the throne and plotting against each other. This was particularly true when there were multiple heirs to the throne, each with their own supporters and ambitions.
5) Regnal Names and Numbers
Ancient monarchs often used regnal names and numbers to distinguish themselves from their predecessors. For example, King Henry VIII of England was the eighth king named Henry to rule England. This practice was common in ancient monarchies, and it helped to establish the legitimacy of the monarch's rule.
Regnal names and numbers are fascinating aspects of ancient monarchy that were used to distinguish one monarch from another. The practice of assigning regnal names and numbers was common in many ancient societies, and it served multiple purposes. Firstly, it helped to establish the legitimacy of the monarch's rule, as it provided a clear indication of their place within the lineage of rulers. Secondly, it was a way to differentiate between monarchs who might have had similar names, and it allowed historians and scholars to easily identify them in historical texts and documents.
In some cases, regnal names were chosen to pay tribute to previous rulers or to emphasize certain aspects of the monarch's reign. For example, King Edward VII of England chose his regnal name as a tribute to his mother, Queen Victoria, whose husband was named Prince Albert of Saxe-Coburg and Gotha. Edward VII's father, King Edward VI, had ruled for a very short time, and so Edward VII chose his regnal name to emphasize his own long and prosperous reign.
Similarly, regnal numbers were used to distinguish one monarch from another within a particular dynasty. This practice was particularly common in England, where many monarchs shared the same name. For example, there were eight monarchs named Henry who ruled England over a period of several centuries. By using regnal numbers, historians and scholars can easily differentiate between these monarchs and understand the chronology of their reigns.
---
In conclusion, ancient monarchies were characterized by divine or semi-divine status, expected to be skilled warriors, used royal marriages to form alliances. These monarchies were present in several ancient civilizations, including Egypt, Greece, Rome, India and China. Posthumous names were often given to honor and distinguish monarchs after their death, while regnal names and numbers were used to distinguish between monarchs with the same given name. Overall, the study of ancient monarchies provides insight into the development of political and social structures, and highlights the importance of tradition and continuity in these civilizations.