Do you know which are the top 5 Vegetarian countries? Are you someone planning to eat less meat or even consider complete vegetarianism? Maybe you do not find meat that tasty or you are influenced by meat cost, hygiene factors, or animal compassion.
But there are many questions you might have as a newbie vegetarian – the first being the vegetarian food options. Often people think that vegetarian diets are tasteless, boring, and unhealthy. 
But you may be surprised to know that there are countless vegetarian people in the world and many of them are vegetarian by birth and have never thought of a meat diet. They have plenty of vegetarian options available to them, for instance, some Indian cuisines are completely vegetarian in their approach.
Let us first understand the difference between a vegetarian and a vegan.
Vegetarian
A person who doesn't consume meat products or fish. In India, many vegetarians usually abstain from eating eggs as well. 
Vegan
A person who doesn't consume meat or fish but also abstains from eating animal products like dairy products including milk, tofu, curd, etc.
Meals From The Top 5 Vegetarian Countries
Here are the top 5 vegetarian countries that will entice meat eaters too. 
India
First on the list is India. India is a country that has the highest number of vegetarians in the world. Record 40% of the nation's population is vegetarian. 
In India, religion has always played an important role in the life of people.  Three major religions in India – Hinduism, Buddhism, and Jainism do not encourage their followers to eat meat and many people from these religions are vegetarians by birth. 
But, this should not lead one to think that vegetarians have limited food options. Vegetarians in India, usually feast on a variety of meals and spices add to flavors.
One such meal is the famous Indian curry – different parts and states of India go creative with their variants of curry. The curries are made out of vegetables, vegetable pastes, sauces, and milk products. Some curry options worth considering are Butter Paneer, Dum Aloo, Chole Masala, Punjabi Curry, Baigan Bharta and Pav Bhaji.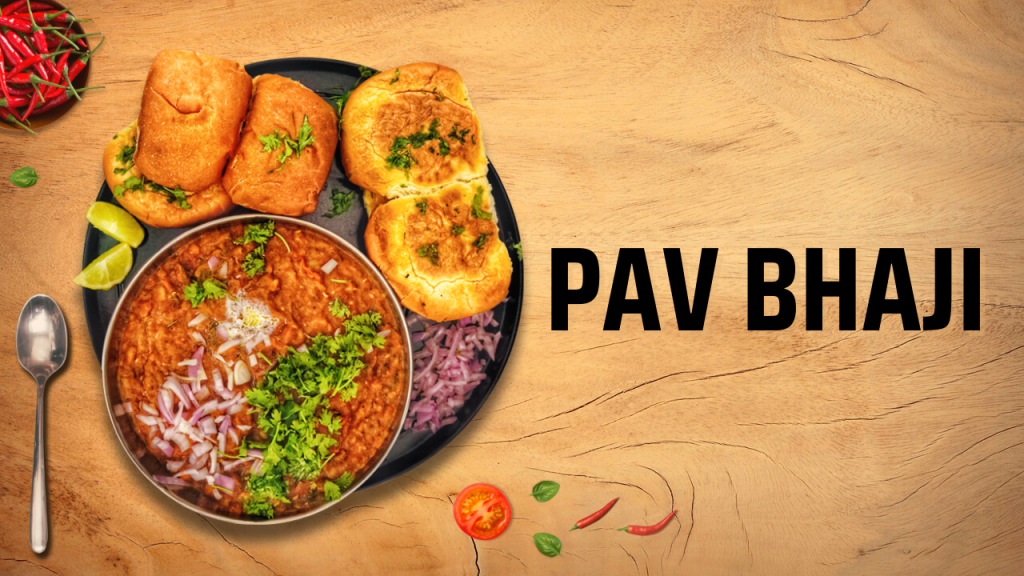 Indian vegetarians also love lentils and legumes. People usually include it in their everyday meals.  India is also home to numerous mouth-watering desserts which are all made mostly of milk and other dairy products. 
Israel
You might find it hard to believe but Israel is emerging as a vegetarian nation. Around 13% of the nation's population is following vegetarianism. 
It is mostly because of Judaism which is still prominent in the country. Judaism restricts people from consuming animals hence, people have shifted to vegetarian meals. 
The country has many vegan and vegetarian restaurants serving scrumptious dishes. Around one-third of the country's restaurants follow kosher laws, hence, getting vegetarian meals is not a problem.  
In fact, brands like Domino and Big and Jerry's have shifted their food to vegan meals because of the increasing demand for vegan meals. 
People highly rely on mushrooms, potatoes, spinach, and cheese. You would see Hummus and Falafel in almost every corner of the country. Hummus is the staple food of the nation. Sandwiches are another thing that Israelis widely enjoy.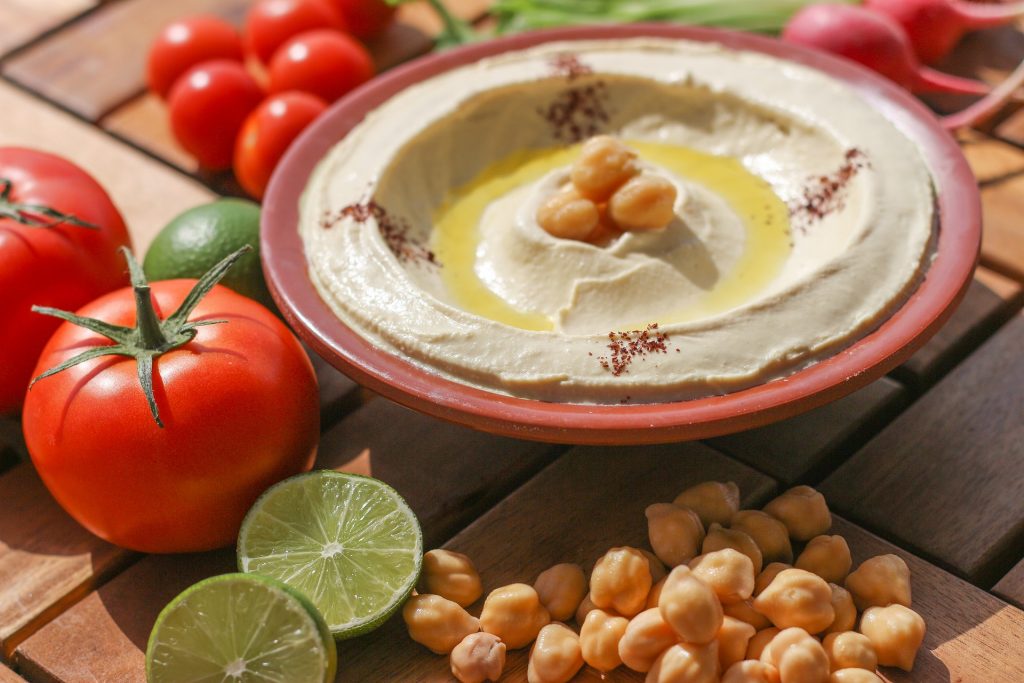 One of the main reasons why vegetarianism is famous in Israel is because of the low cost of fruits and vegetables. However, the common belief of not harming a life is another reason that made people shift to vegetarianism and a vegan lifestyle. 
Taiwan
Do you know – 1 out of 10 Taiwanese is vegetarian? 
Both PETA & CNN has praised Taiwan for being listed among the top vegan-friendly countries in the world. 
Taiwan has a history of being ruled by the Qing Dynasty of China, hence the majority of its population comes from China. From the 13th to the 17 century, many Chinese traveled and settled in Taiwan. Along with the Chinese people, came Buddhism and Daoism and gradually people started accepting these religions as well.
Over the past few years, people are going back to their roots and are shifting towards a vegetarian lifestyle. Today, a large population of Taiwan is living a vegetarian life.
Taiwan has developed a lot of vegetarian options to choose from. In fact, the regional cuisines have a humongous variety of meals. The mock-meat dishes are a huge hit among people which is made of soya or gluten. 
Taiwan follows a strict labeling system too where vegetarian dishes are clearly labeled with names and ingredients which makes it easy for vegetarian people to understand which dish to order and eat.
The government also encourages the general public to consume a vegetarian diet at least once a week. 
Vegetarian food is a delicacy in the country. People highly rely on street food as it is where you will get a variety of food options.
Some of the popular dishes are made from rice. Steamed buns are a huge hit among vegetarians. Buns are generally filled with vegetables like cabbage, mushroom, and carrot. 
In Taiwan, one will get many varieties of tofu, one of which is the most popular street-dried tofu. 
Ethiopia
Ethiopia is a vegan and vegetarian-friendly nation where one doesn't have to worry much about the options to consume. Some of the flavourful cuisines consist of plant-based ingredients. Ethiopians have a habit of eating food with their hands. That's why they use Injera, a type of flatbread. This sour, fermented, and spongy flatbread is usually eaten with a stew made of different lentils and vegetables. 
If you want to taste a new dish every day, then, the best time to enjoy delightful meals is during the fasting period before Christmas. Right before the orthodox Christmas or Easter, one gets to taste a wide array of vegetarian meals. 
During fasting, Ethiopians abstain from eating meat and dairy products for around 50 days. They even abstain from eating eggs. 
Hence, one can get plenty of vegetarian options during this time period. 
Egypt
The home of mighty pyramids is also the abode of vegetarian dishes. According to many people, in the past few decades, Egypt has shifted its focus to vegetarian food. But, do you know its history speaks of it being a vegetarian nation? It is because most of its population lives below the poverty line, hence couldn't afford meat. Instead, they shifted their focus to experimenting with plant-based options.
Hence, vegetarian people don't have to worry about food as there are enough options available for vegetarians. 
In fact, the national cuisines of the country are dominated by many vegetable dishes.
According to a news published in the Journal of Archaeological Science which was further published in Live Science, the ancient Egyptians were mostly vegetarians. The analysis of the carbon atoms of ancient mummies from around 3500 BC to 600 AD revealed that ancient people relied on vegetarian meals as compared to meat. 
Interesting Facts About Vegetarian Countries
The national dish of Taiwan is stinky tofu.
One of the staple food of ancient Egyptians were bread. Ancient people loved bread.
India has around 200 Desserts. 
Ethiopia has there own specialty bread called Injera. 
Two Hebrew university professors invented Cherry tomatoes. So, technically Israel is the birthplace of cherry tomatoes.
---
You might like our other article "Do you know that junk food can affect your mental and physical health?"
---