---
A long time ago there lived a shopkeeper in Istanbul, Turkey. This merchant went on a long pilgrimage to Mecca once and because of that he gained the reputation of a very pious and honest man so everybody in Istanbul trusted him.
One day, a poor peasant came to the capital city, looking to work hard for a year in order to make some money to take it back to his village. Hearing about this highly regarded merchant, the peasant came to his shop and said:
– Good day shopkeeper. Your fame of being fair and honest precedes you. That is why I am standing before you right now. I want you to keep the money that I've earned through half a year's hard work. This city is full of thieves and I fear being robbed. I will come and pick it up in a few months when it's time to return to my village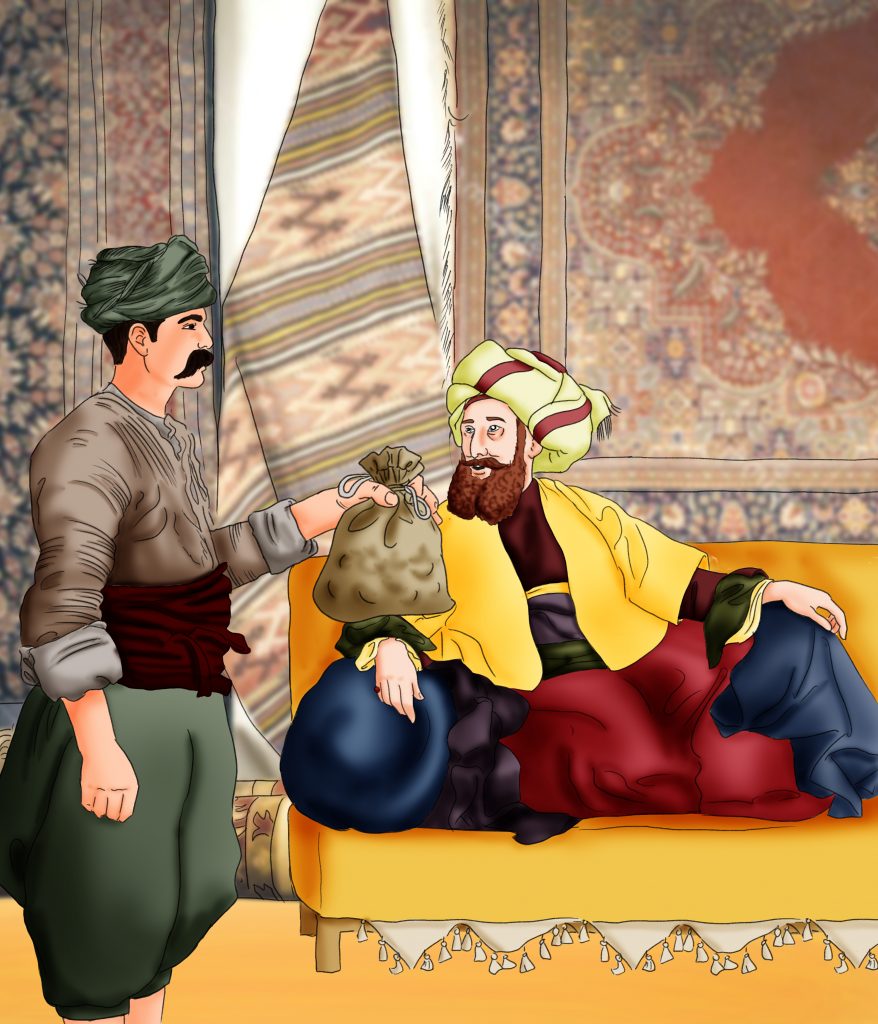 – You were very wise to come to me, my son. There is no safer place for your money. Just leave it with me and don't worry about it at all. Your money is safe with me.
After working for a few more months in the city, the peasant decided he earned enough and that it was time to return home.
– Hello, kind shopkeeper! I am back to take my money that you so kindly kept for me. In return for your good deed I am gifting you this silk scarf embroidered by my wife…
– What money? I don't know what you're talking about. It's the first time I ever laid eyes on you.
The poor peasant tried reminding the merchant about their deal a few months back, but the shopkeeper wouldn't budge and kept pretending that the deal couldn't have happened since they have never met before.
Desperate, the peasant went out of the shop and started wandering the streets of the city crying. Around a corner he ran into the wife of his last employer. She asked him what was the matter and he explained everything that had happened.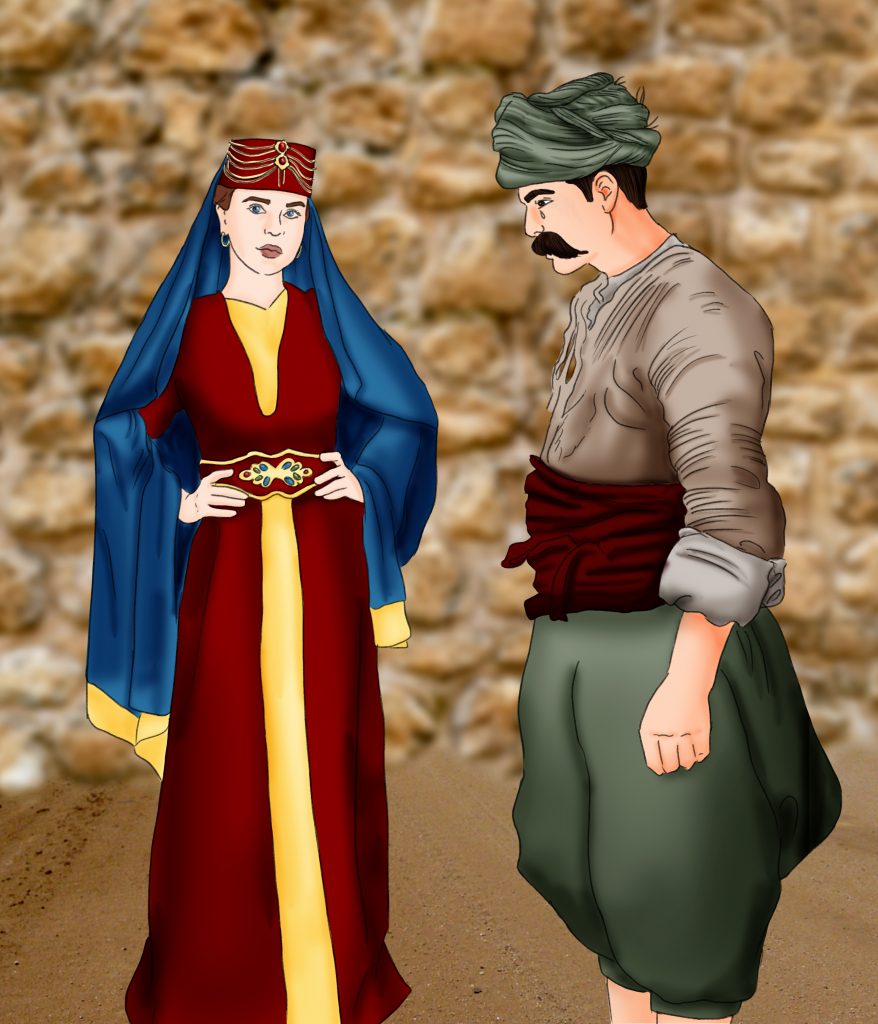 – Don't worry. At noon tomorrow, I will go to the merchant's shop. You should also be close by and just come in a few minutes after me.
As planned, the next day the woman went into the shop and said:
– Good merchant, my husband decided to follow your great example and went on a pilgrimage to Mecca. Now we have home a big pot filled with gold coins. You know how the city is swarming with thieves. I fear they might steal our money.
– Of course I know, my dear, said the merchant with greed in his eyes.
– In this entire city there is not a man more honest and fairer than you. Everybody says so and I believe them. So I decided to give you the pot with the coins for safekeeping. We'll take it back when my husband returns and we'll repay your kindness handsomely.
– I am not doing it for a reward, my dear, replied the shopkeeper who could hardly hide the greed in his eyes. Our faith teaches to help people in need. Just bring the pot and be sure your money is safe with me.
As the merchant was saying these things the poor peasant just popped into the shop.
– Wise and fair shopkeeper, I came to take my money that I gave you for safekeeping a few months ago. I decided to return home.
– Of course, my son, here it is, answered the merchant feigning kindness and placing the coins one by one into the peasant's palm.
– Thank you so much for your help, my family and I are very grateful to you!
That moment the woman's servant came barging in.
– Mistress, mistress, I am bringing good news. Your husband just returned from his pilgrimage and is asking for you.
– Oh, so it seems there is no need to burden you with my money after all, kind shopkeeper! I will never forget the kindness you showed me, said the woman with a smile.
So they all left the shop while the merchant was so upset for being outwitted that he lost his ability to speak.
---