Nowadays working professionals are looking for an escape from the 9 to 5 life because a monotonous life can easily make a person feel stressed and under pressure. All things considered, we can't leave work but we can always leave the place of work for sure. People are opting for the "digital nomad" lifestyle because of various reasons they can explore different countries, meet new people, and also get to devour different cuisines, etc. They are taking up remote work to explore and travel to different countries.
Covid-19 has brought about various changes in work culture. The pandemic has forced working professionals to work from home and it has promoted the concept of the digital nomad. Instead of working from home now, people started working from different places
If all this excites you and you are thinking of becoming a digital nomad but don't know where to start? Don't worry we got your back. Stick to this post and by end of it, you will know the necessary details to be a digital nomad.
Let's start from scratch and understand the meaning of a Digital Nomad
A digital nomad is loosely translated to a person who is doing online work while traveling to different places in the world. It could be any work such as teaching (especially English to children), blogging, or consulting.
In the last few years when the world was battling with Covid-19 and lockdowns were imposed almost everywhere, a lot of multinational companies started offering long-run work from home or remote work.
On the other hand, there are also a lot of people who do not opt for a full-time job but work on a contractual basis online and they are called freelancers.
A digital nomad is a relatively new concept where a person does freelancing work online and travels to different countries in the world, and live in the places of his/her choice.
Digital nomads are people who are working online on a contractual basis such as marketing strategists, graphic designers, web designers, etc.
Becoming a digital nomad requires a lot of dedication, hard work, and patience. But the perk one gets with it makes it all worth it. More and more people are shifting to freelancing as it makes them their own boss and changes their lifestyle for the better.
But, before you begin your journey as a digital nomad, it is important to know which country is suitable for digital nomads, freelancers, or remote workers. What are the details that you need to look for in a country to be your next workplace?
Benefits of being a digital nomad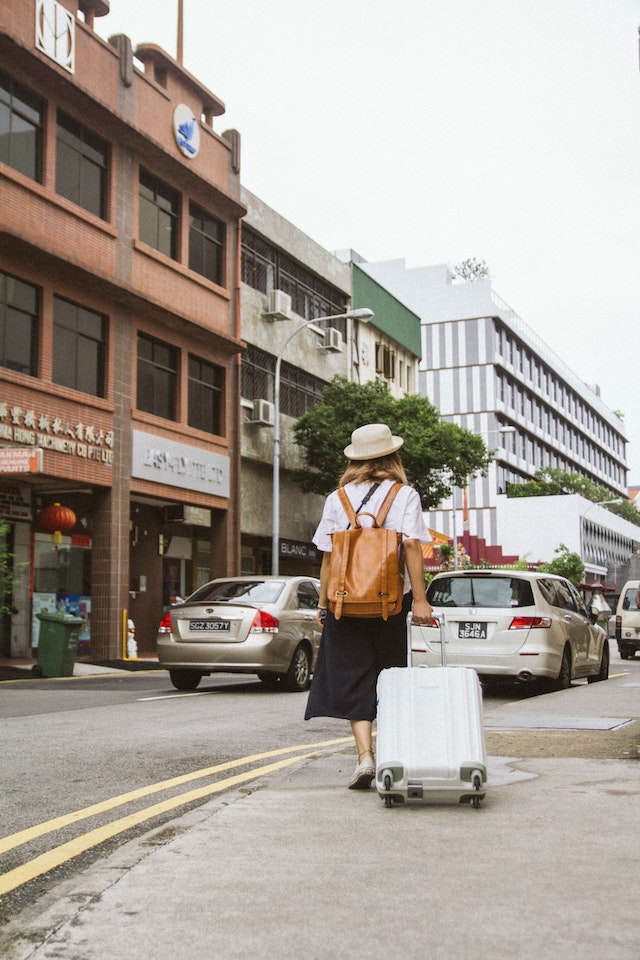 I know you must be wondering why the concept of digital nomads is so popular these days. You must be having questions like does this kind of work environment satisfy one? What are the benefits of being a digital nomad, etc?
Well, you get to explore new places and meet new people for sure but there are certainly other benefits as well.
Let's discuss a few of the benefits of being a digital nomad in detail.
Design your lifestyle
How would you feel to be your own boss? On top of the world! You get to shape your life the way you want and include, exclude, and even remove things according to your pace and desire. You don't have to report anyone and can enjoy the complete freedom you get being a nomad.
Change of environment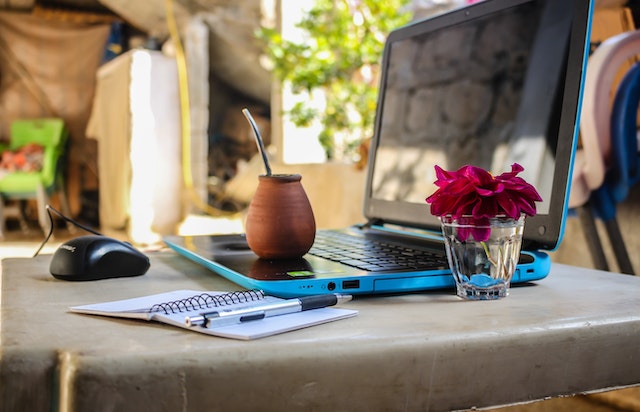 We all look forward to vacations, to explore new places. Imagine living every day like you are on a vacation. Simply amazing right? Yes, being a nomad gives you numerous chances to visit various destinations. You get to live in a new country depending on your work commitments because being in a new environment helps in motivating people both personally and professionally.
Meet new people
When you visit a new country, you get to witness the culture and traditions of that place. You get the chance to interact and meet new people. This gives you an opportunity to expand your knowledge and understanding of the place.
Flexible working hours
There is no time compulsion as to when you want to start and stop working. You can work at your convenience. You are free to work when you want and where you want to work. Whether you work as a digital nomad, or freelancer or you are a remote worker (please check the tax details for remote workers) you can work whenever you feel like working.
What does a country need to be a perfect abode for digital nomads?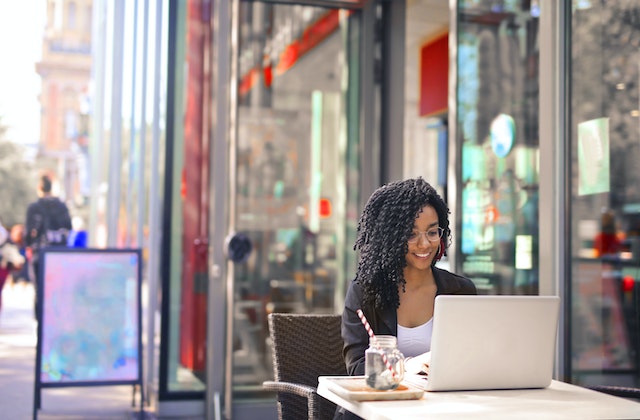 We are all different and so are our choices and living preferences. But there are a few things that are applicable to everybody. We have made a list of a few common preferences that is applicable to all nomads.
Weather condition
It is important to understand the weather conditions of the country you are planning to work from. For example – an ideal place for a person who is living in a hot area would be somewhere near water and cold.
Costs of living
Before shifting, do check the cost of living. Whether it is affordable and suits your budget or not. Apart from living there, other expenses need to be considered as well such as food, travel, etc. Also, check the tax policies for remote workers.
Connectivity
A strong wifi connection is a need of the hour so to avoid any disturbance in the middle of the work. Make sure that the network you use is strong because you wouldn't want your work to suffer.
Social Life
The sole purpose of being a digital nomad is to be able to enjoy a social environment. So many communities are formed by digital nomads where they can connect with each other easily and indulge in heart-to-heart talks. Social connections can prove to be very helpful for emotional well-being as well as for professional life.
Safety
Safety by far remains of great value for travelers or nomads. As enthralling as it sounds to work in a new country, it is important to check the provisions for safety.
Countries offering Freelancer visas/Digital nomad Visas
Before you decide on your next destination, check the countries offering freelance visas and digital nomad visas. That way it will be easy for understanding whether the cost of the visa is economical as per your budget.
Here's a list of the countries we believe would prove to be a great workplaces for you guys –
Georgia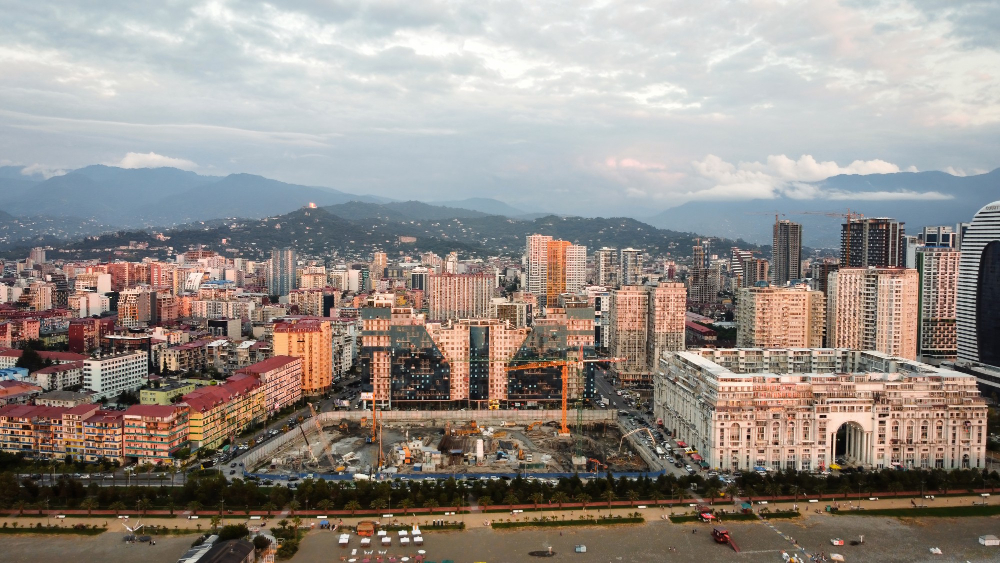 The abode of beautiful old churches, Georgia today is by far the most visited country in the South Caucasus. Famous for its rich tradition and culture, it is emerging to be the most liked place by digital nomads. The astonishing diverse landscapes and green valleys make it an ideal destination for nomads. The capital city Tbilisi, the sprawling city of 1.1 million is as eclectic as it is dynamic. Batumi and Stepantsminda are the two other cities that are a place of attraction for digital nomads.
Georgia became one of the first countries to offer a digital nomad visa. It has made a lot of efforts to attract digital nomads. The Freelancer Permit is for self-employed people or those who work as a freelancer, and wish to stay in Georgia. Those who intend to stay for a minimum of six months will be able to do so with this permit.
Estonia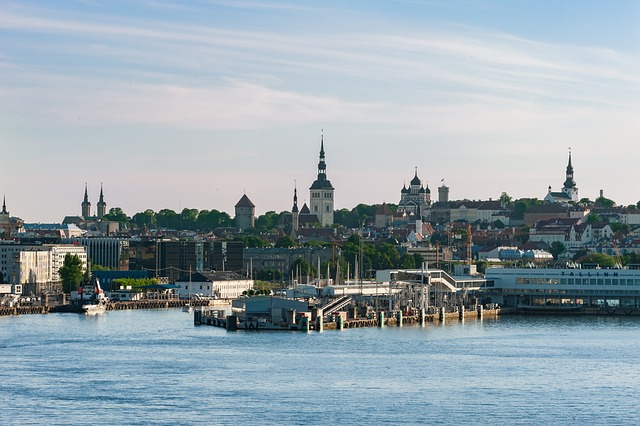 Estonia is located in Northern Europe. It is famous for its beautiful hilltop fortresses, old-growth forests, rocky beaches, etc. The country has over 2000 islands and 50% of it is covered with forest. The capital city Tallinn is the best-preserved medieval city in Northern Europe.
It offers the Digital Nomad Visa which allows remote workers to live in Estonia and legally work for their employer or their own company registered abroad. It allows the holders to live for a year in this peaceful country.
Thailand
Thailand has many tropical beaches, ornate temples, and royal palaces. Its capital city Bangkok is famous for its nightlife and cultural landmarks. You can visit Phuket or Koh Samui islands and work in a peaceful environment.
This is the ideal place for digital nomads as it offers the best co-working spaces and speedy WiFi. It's one of the cheapest places to live as accommodation is easy to find. Thai people are very welcoming.
Checkout this video on how Thailand is really a paradise for digital nomads:
Croatia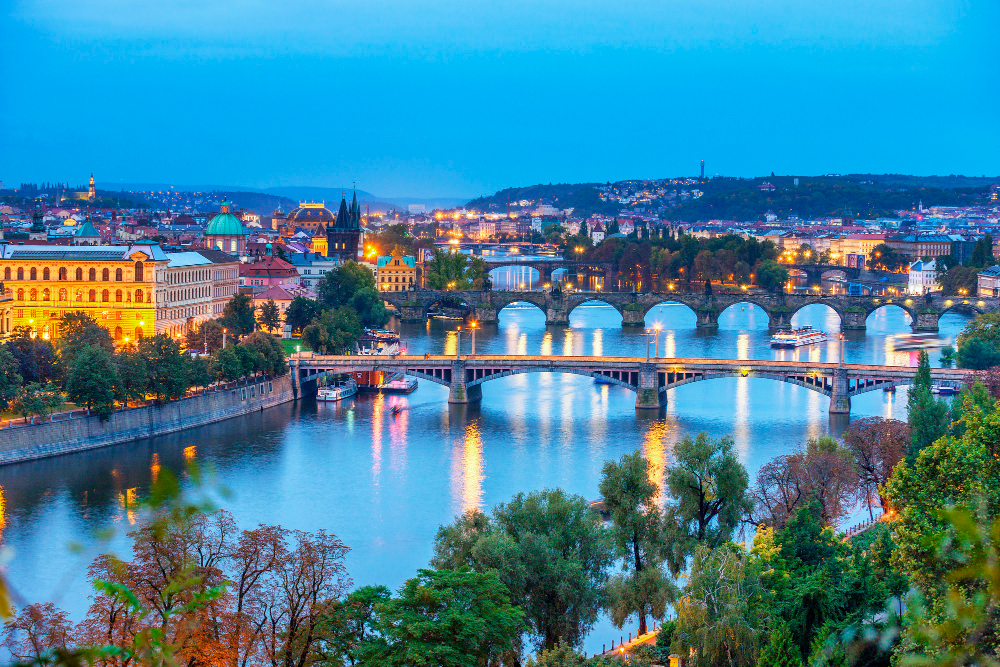 Without a doubt, most visitors fall in love with this country for its coast and sea, the inspiring culture and heritage, and mouth-watering food. The country is home to world popular dog breed called Dalmatians. It is full of natural wonders. People visit this country for the natural parks, waterfalls, and sunsets, and love the natives offer.
The Digital Nomad Visa is for people who are self-employed or work as freelancers for companies registered outside of Croatia. The country offers a visa for a year to the nomads.
Romania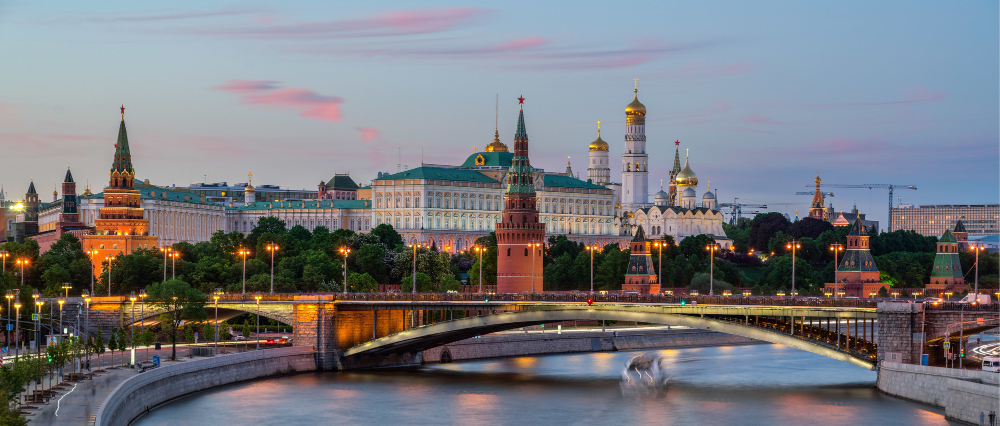 It has many places that attract the attention of digital nomads. It is a lively city and meets the requirement of a nomad is looking to stay. Bucharest is not only the capital of the country but it is also known as the little Paris of Europe. The fast internet speed grabs the attention of nomads. The low cost of living makes it feasible for the nomads to stay and save for the future.
The government has started a digital nomad visa because it permits internationals to live in Romania while working for companies outside the country. The visa is valid for six months and can be renewed if the holder meets the valid renewal criteria.
Dubai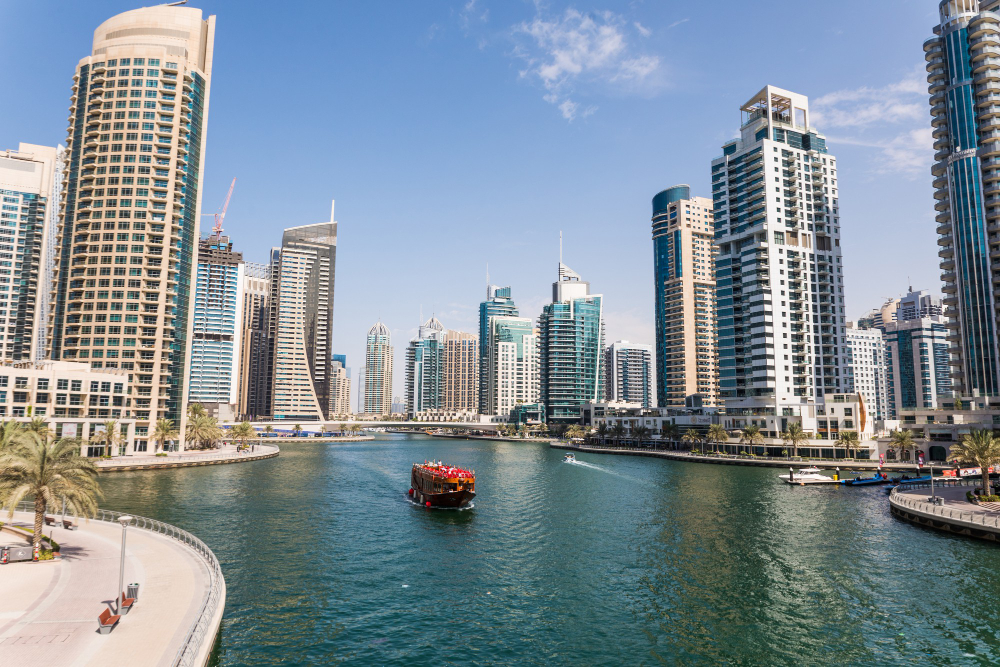 Dubai has always stayed in the headlines for its outstanding schemes to attract tourists. The UAE offers Remote Work Visa that allows people to live in the country and to work for their existing employer, outside the UAE as well. The visa is valid for one year.
As a matter of fact, things like internet speed, connectivity, quality of life, climate, etc make Dubai an ideal place for nomads. As a result, it is the second most popular destination for digital nomads in the world.
Seychelles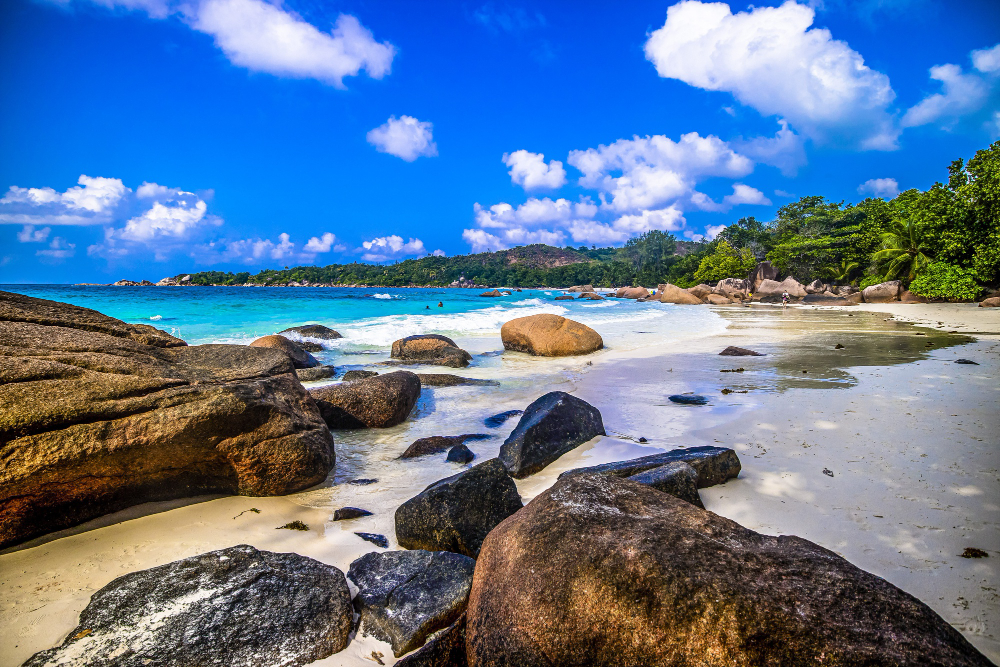 Seychelles launched its own digital nomad visa called the "Workation Retreat Program." Seychelles' program has two options: for employees and for self-employed. Freelancers, remoter workers, and entrepreneurs can settle on the island for up to one year.
It has spectacular beaches, lots of wildlife, and warm weather to enjoy. The lifestyle is easy going something that has caught the eye of many digital nomads.
Other countries offer Freelance Visa and Digital Nomad Visa.
Indonesia – Indonesia offers the Digital Nomad Visa that will allow you to live in Indonesia for up to five years. Remote workers will get to stay tax-free.
Portugal – Digital Nomads can apply for D7 Passive Income Visa to work and stay in Portugal. The Portugal Passive Income provides residency status to non-EU / EEA / Swiss citizens, including retirees, who intend to relocate to Portugal and are in receipt of a reasonable and regular passive income. You can stay for a year and up to 2 years with this visa.
Greece – Greece offers the Digital Nomad Visa to any third-party nationals (excluding EU, EEA, and Switzerland members). This visa allows you to stay up to 1 year and extend the visa as per your wish. You must work for a company /client situated outside of Greece.
Germany – You can get a German Freelance Visa to work as a freelancer in Germany. This visa is very popular as it enables its holder to work with different startups, businesses, and individuals on a need-basis, and part-time contracts. The visa is valid for 3 months and can be extended.
The Freiberufler Visa allows people to work as a freelancer in professions such as healthcare, law, and tech.
The residence permit for freelancing can be extended for three years in order to receive an extension, you must have previously succeeded in your freelance business. This means that you should have evidence of generating sufficient profits to cover living costs for yourself and each of your dependent family members.
Mauritius – The year-long Mauritius Digital Nomad Visa (Mauritius Premium Travel Visa) gives remote workers the opportunity to live on a subtropical island country in the Indian Ocean.
There are many countries that are introducing Freelance Visas and Digital Nomad visas nowadays. It helps in attracting working professionals and contributes to the income of the country. Do consider the visa policy of the countries you are planning to visit and, check the taxation scheme for a remote worker.
You can also follow these YouTube channels to stay updated about the life of a digital nomad:
https://www.youtube.com/c/TravelingwithKristin
https://www.youtube.com/c/nomadcapitalist/
These countries which promote digital nomads are also working for their benefit. There are many schemes introduced to attract digital nomads like co-working spaces, and digital nomad communities. It makes things easy and makes people feel at home in a new place. There are so many freelancers and remote workers also walking in the footsteps of digital nomads. What are you waiting for? Find your next workspace and invoke the digital nomad in you.
"The journey of a thousand miles begins with a single step."― Lao Tzu.
---